Pizza Necklace, Gold Pizza Slice Charm Necklace, Personalized Necklace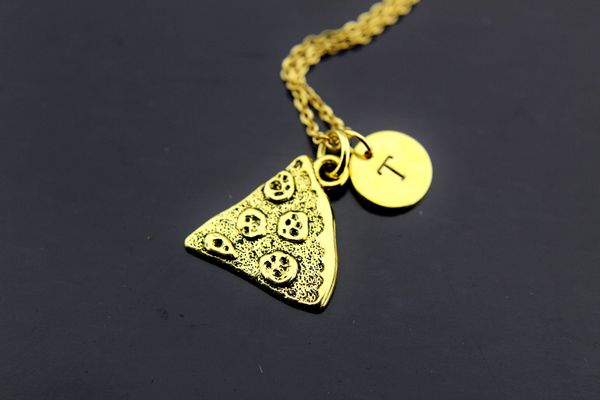 Pizza Necklace, Gold Pizza Slice Charm Necklace, Personalized Necklace
this is a beautiful gold pizza slice charm with hand stamped initial charm on a stainless steel chain. You able to choose initial from a drop down menu
♥ You will receive 1 necklace

♥ Pizza Charm Pendants 21 mm x 19 mm
♥ Initial charm 10 mm (3/8") choose from a drop down menu.
♥ Stainless steel Chain 18 inches
♥ Comes in a gift bag, note can be added to recipient upon request
♥ Shipping: A flat rate in the United States, regardless of how many items purchased.
♥ Ships in 1 Business Day, but we do not ship on Saturdays, Sundays, and Holidays. It may sometimes take a bit longer when we have an unusually large volume of orders. Thank you for your patience!
♥ Jewelry by LeBua Jewelry @ https://www.lebuajewelry.com
(^_^)♥ Thank you for support ♥(^_^)